From the archives: What is going on in here? (click on photo to enlarge)
It looks like a group of brides are late to their wedding.  One with an apparent stomach bump:

Next they hail a taxi in Harvard Square: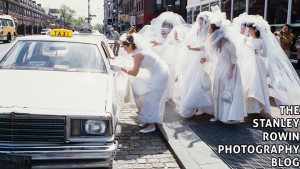 But they can't all fit in the taxi, so they take the Subway downtown: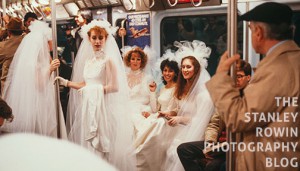 What is this woman thinking?
What happens downtown is in part 2