For those nostalgic former Polaroid employees lurking, I dug up some photos (circa 1986) of a plant tour I took of the camera manufacturing plant in Norwood. These are mostly people testing the production cameras: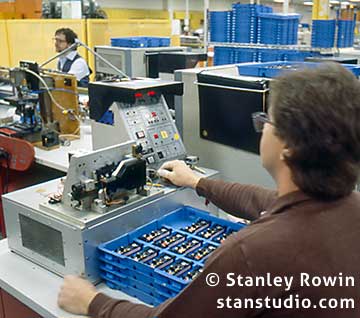 I should have scanned them on my Polaroid scanner, but that would have meant digging up a computer with a SCSI interface, and that's another story . . .
I uploaded photos of the Polaroid Waltham film plant earlier.